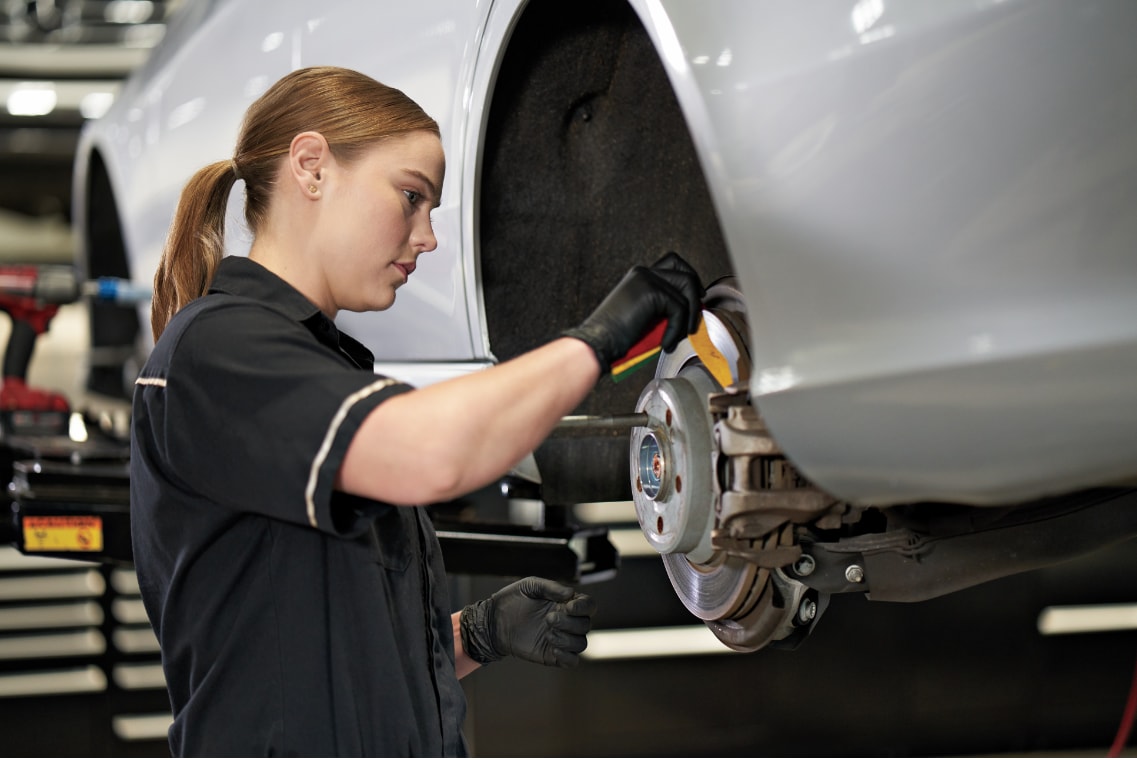 One of the most important safety features of your Mercedes-Benz is the braking system. At Mercedes-Benz of Grapevine, our Certified Service Technicians will not only diagnose any braking issues but will provide the best quality and precision when it comes to repairing them. Mercedes-Benz brakes feature brake pads and rotors precisely engineered from metal compounds to safely transfer heat and provide superior strength. The result is outstanding deceleration and optimal teamwork between brakes and their electronic systems.



Only Genuine Mercedes-Benz Brake Parts guarantee a precisely engineered fit and finish:
• Our brake pads are designed specifically to fit perfectly on Mercedes-Benz vehicles, reducing slipping and virtually all brake noise*
• Every detail of a Mercedes-Benz Genuine Part is engineered for endurance
• Mercedes-Benz Genuine Parts are essential components that drive the performance and longevity of your vehicle
• Mercedes-Benz owners hold themselves and their vehicles to higher standards than others, so the Mercedes-Benz promise of "the best or nothing" is something they expect to apply to every part in their vehicle, no matter how small
* As compared with economy brake pads and based on brake test #LACT 502987, which measures the noise every times the brakes are applied.

Included in every brake service:
 
• Best-in-class, certified Mercedes-Benz technicians: by only working on vehicles like yours, our Certified Technicians at Mercedes-Benz of Grapevine have a better understanding of just what it takes to keep it running at peak performance.

• Genuine Mercedes-Benz parts: engineered specifically for your Mercedes-Benz, the quality and craftsmanship that goes into our parts is the same that goes into our vehicles.

• Service value you can trust: confidence and peace of mind behind the wheel is what you deserve as a Mercedes-Benz owner, and what you should expect when you put your trust in us. That's why we are proud to offer the below service amenities.
Hours
Monday

8:30AM-7:00PM

Tuesday

8:30AM-7:00PM

Wednesday

8:30AM-7:00PM

Thursday

8:30AM-7:00PM

Friday

8:30AM-7:00PM

Saturday

9:00AM-6:00PM

Sunday

Closed